Currently, the high price level in the Netherlands means that interest in 3 class onions is much smaller in Poland. The Dutch onion sector has grown rapidly in recent years, especially in smaller varieties.
Every year, about 10% of Dutch onion goes to Poland. The current season brought very little due to poor yields.
Prices:
Good quality onion is sold at a price of 15 to 20 euros for 100 kg. In other years it was about 2 to 5 euros for 100 kg. The price level is too high, additionally the onion is not very resistant to storage and transport conditions.
Import:
Onions from the Netherlands go to Poland in April, May and June - in this period, yields in Poland end. In the period from July to October, buyers use onions for processing - frozen products.
History: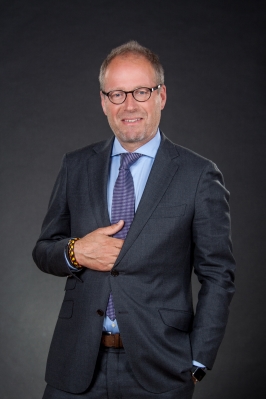 Over 25 years ago Anné Feil, director of FH Trade in Poznań (Poland), he made the first contacts in Eastern Europe.
Contacts have resulted in the first deliveries of Dutch onions, which were peeled by hand in Poland. After the communist period, the number of people willing to work while peeling was very large. Unfortunately, everything is changing and it is getting harder and harder. Fortunately, the approach is slowly changing and some people invest in professional peeling machines. The quality is top-down by the recipients of onions for processing. Thanks to this, companies from category D are slowly becoming category A companies and peeling machine onions.
In addition, the onion is also packed: from BIG-Bag to 25 kg, 10 kg and 5 kg bags. Naked onion became very popular in Poland. It is eaten raw, eg with tomato ;)
Peeled products are mostly sold in Great Britain, France, the Netherlands and Belgium. FH Trade annually revolves around 30,000 tons of onions: from raw to processed.
18,000 tons of peeled onion
5,000 +/- tons of frozen onion
8,000 - 20,000 Raw,
Onions are delivered throughout the year. Currently, due to poor availability in the Netherlands, FH Trade imports onions from Kazakhstan and Uzbekistan. It is species-different - American and Spanish varieties are preferred there, which are a bit less resistant.
The price of onions from Kazakhstan sold by breeders is around 35 € this season compared to 50 € per 100 kg in the Netherlands. It's a big difference.
In the future big changes are waiting due to lack of workforce in Poland. At present, the remaining countries of Eastern Europe are being recognized.

Source: https://www.agf.nl/article/9076697/in-een-week-uien-uit-vs-spanje-kazachstan-oekraine-nederland-en-polen-verwerkt/