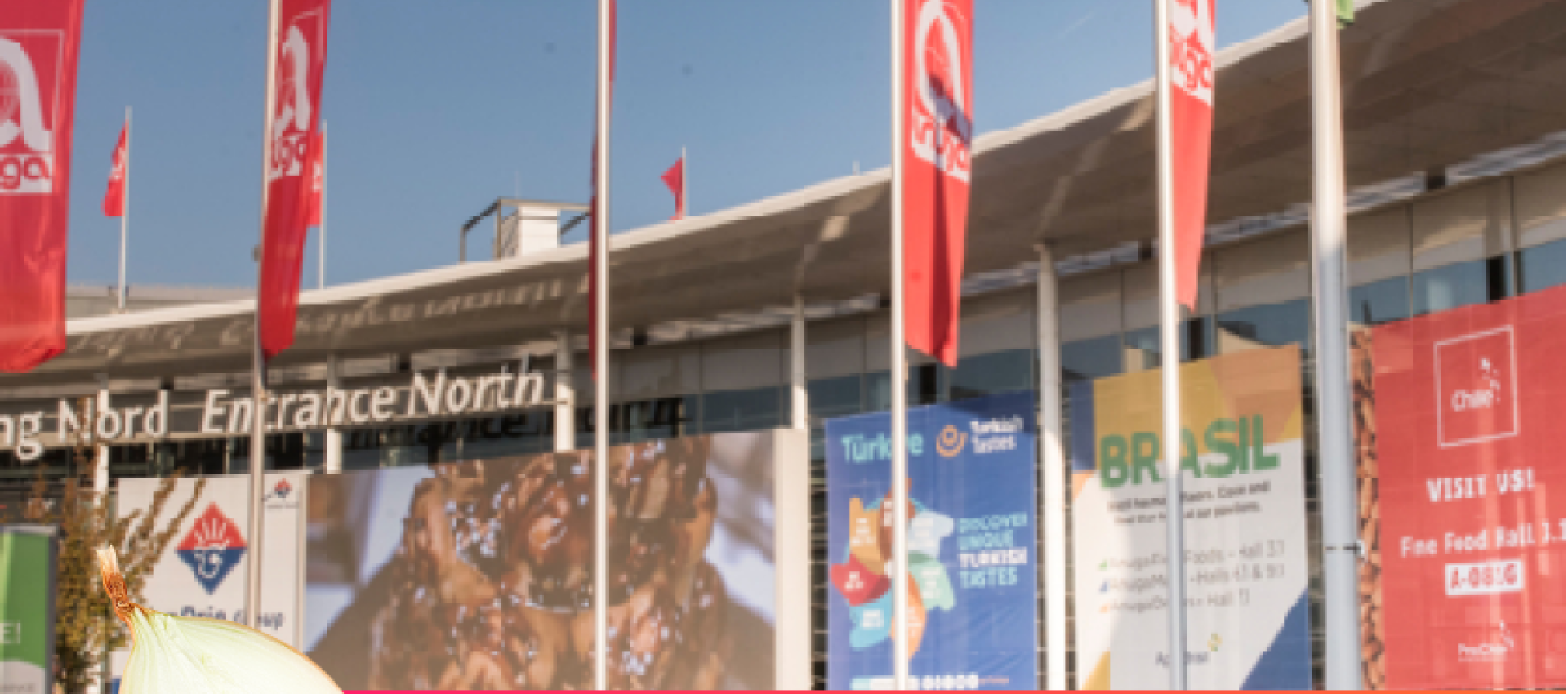 FH Trade at Anuga in Cologne
Openness, trust and partnership - these values are always important to us at FH Trade. We are happy to announce that part of our team will participate on October 9 in the most prestigious event, more precisely the Anuga fair.
Quality is the priority that guides our choices. Therefore, we would like to present you with two varieties of onions we offer. In the first three photos, you can admire the onion - Hydrod, in the next ones the Hypark variety.
*Anuga: Where the world of onions meets and more*

Anuga, known as the world's leading food and beverage trade fair, is a celebration of innovation and business meetings. This is where the global food industry meets to explore new horizons, establish valuable contacts, and discover trends that shape the future of our trade.

 *Why is Anuga important for FH Trade?*

? Openness: At FH Trade, we believe in providing the highest quality onions. Anuga offers us the opportunity to present our services to the global market.

Trust and partnership: Trust is the basis of our partnership. We are happy that we can build new relationships and strengthen existing ones. During Anuga we can engage with industry leaders, suppliers, and other traders.

Trends and Transformation: In order to gain a position in the onion industry, you must constantly embrace and embrace change. Anuga will enable us to immerse ourselves in the latest trends and transformation strategies to provide increasingly better services to our clients.

Meet our team

Please save the date and join us on October 9 during the Anuga fair!
Our team consists of:

▸ Ada Kubicka - CEO
▸ Mateusz Kaczmarek - Product Manager
▸ Wojciech Cieślewicz - Logistics Manager

will be at your disposal during the conference.

Event details

Date: October 9
Location: Messepl. 1, 50679 Köln, Germany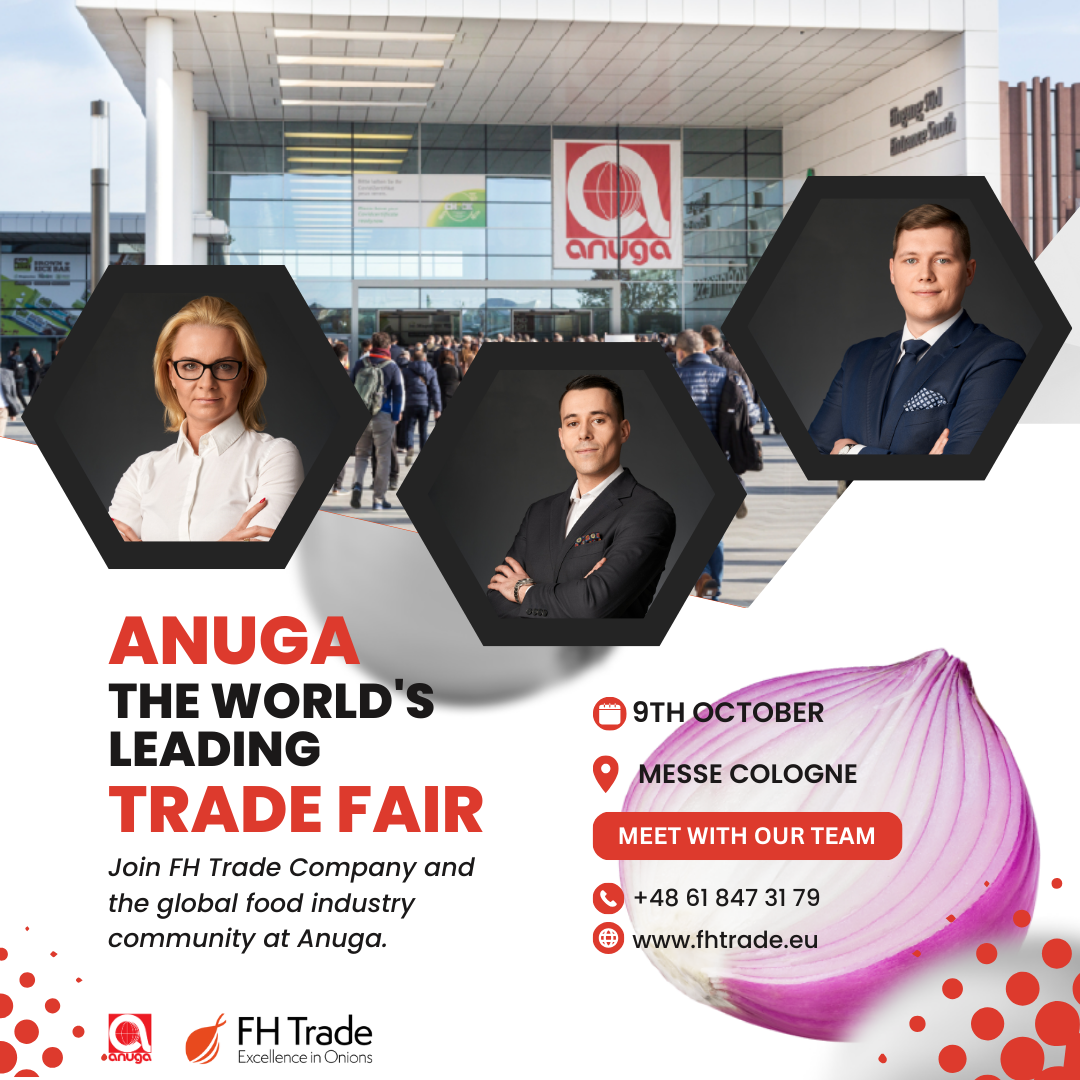 Follow our journey and get live updates from Anuga by following our social media channels. We can't wait to share this amazing experience with you!